Celebrating 65 years of the Bupi Cleaner® brand
The BUPI CLEANER® brand was first introduced to the market in 1954. From the originally very simple but extremely functional "washing machines", Markus Golser (owner and managing partner of BUPI Golser Maschinenbau GmbH) developed the now internationally renowned BUPI CLEANER® cleaning systems with a great deal of pioneering and research spirit.
The 4 essential elements of the brand core with a binding performance promise can be summarised in the BUPI CLEANER® brand wheel: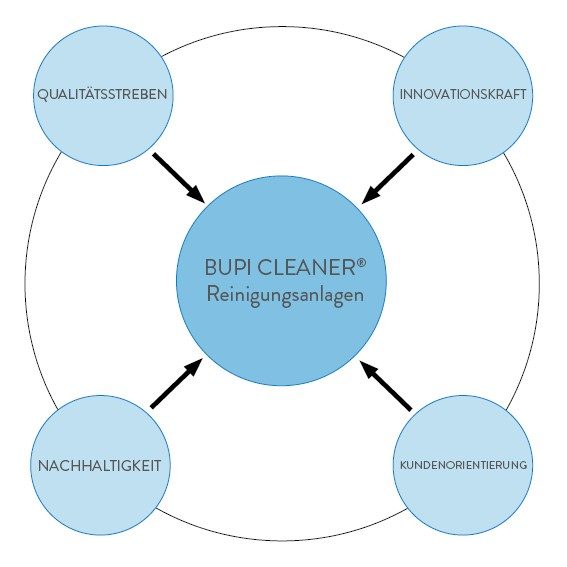 Many satisfied top reference customers as well as ongoing enquiries from all over the world confirm the success and reputation of the BUPI CLEANER® brand for 65 years.
BUPI Golser Maschinenbau GmbH is thus an established premium supplier of industrial parts cleaning in both standard and customised special plant construction.