History
The company then and now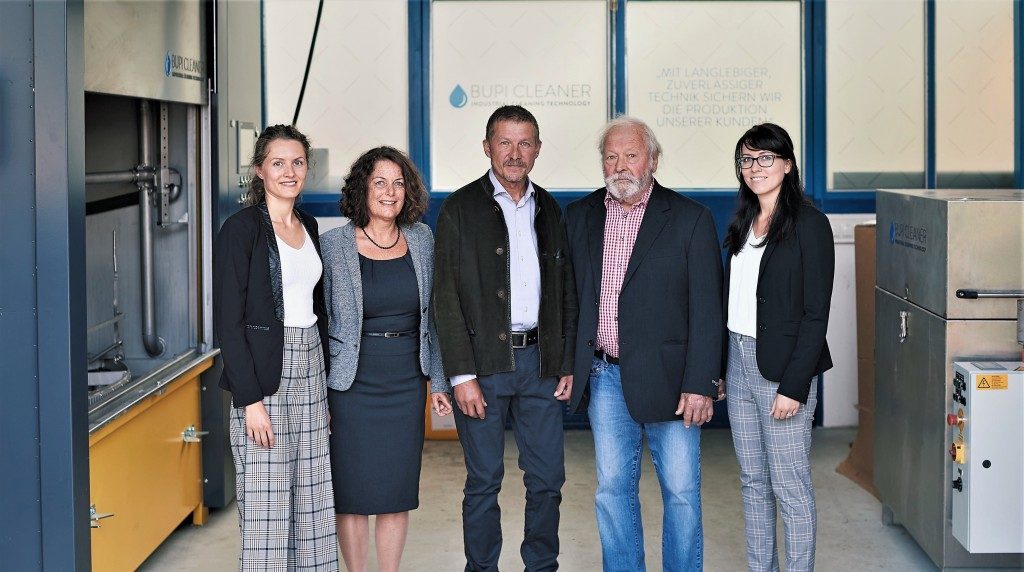 1954
Foundation of the company and start with the construction of automatic cleaning machines for metal parts and workpieces in Hallein near Salzburg. Initially founded as a one-man operation, the company soon develops into a forward-looking business.
1965
With the acquisition of a new factory building about 15 km south of Salzburg, the economic development of the company is taken into account.
1972
The existing production hall in Hallein is further expanded and the company is completely relocated.
1982
Expansion of the company in the area of machine and special plant construction.
1985
The high quality awareness, realistic cost thinking and breaking new ground in conception, construction and production are rewarded with the Austrian State Prize in 1985.
1993
Takeover and continuation of the BUPI CLEANER® cleaning systems by BUPI Golser Maschinenbau GmbH.
1999
The company is handed over to the second generation of the Golser family and thus becomes an innovative family business.
2001
BUPI Golser becomes a specialised company according to § 19 WHG. In the meantime, 25 employees produce around 100 cleaning systems per year.
2002
Golden Award for Austria's best website in the B2B category.
2003
BUPI Golser enters the decentralised parts cleaning market with a new, extremely compact series.
2004
BUPI Golser is certified (according to ISO 9001:2000). The quality management standard ISO 9001 is the most widespread and important standard in quality management, both nationally and internationally, and specifies the minimum requirements for a quality management system to be implemented by companies. This ensures, for example, that the transparency of internal processes is guaranteed and that the error rate can be reduced.
2006
In cooperation with Kiska Design and the Gmunden-based design studio Formschluss, a new design is introduced and implemented in the existing standard cleaning systems.
2007
The first Powertec in the new revised design and with new technology leaves production.
2009
BUPI Golser realigns itself on the German market and continues to expand its dealer network.
2014
BUPI Golser is one of the market leaders in the industrial parts cleaning segment. Proven standard cleaning systems and customised special systems are exported to over 50 countries around the world.
2015
Massive investments in the Hallein site. Process optimisation in production makes it possible to build up technology in Austria.
2017
Anniversary for BUPI Golser: In mid-October, the 14,000th cleaning system in the company's history was officially handed over.
2018
BUPI Golser Maschinenbau GmbH celebrates its 25th company anniversary. The Golser family has been running the company, which is now over 60 years old, since 1993. The company's credo is: Maintain the tried and tested and promote innovation – this is demonstrated by decades of experience in the field of industrial parts cleaning.
2019
The very first "automatic washing machines" were created in 1954, which means that BUPI Golser is celebrating an anniversary this year, as the BUPI CLEANER® cleaning systems have now been manufactured for 65 years.