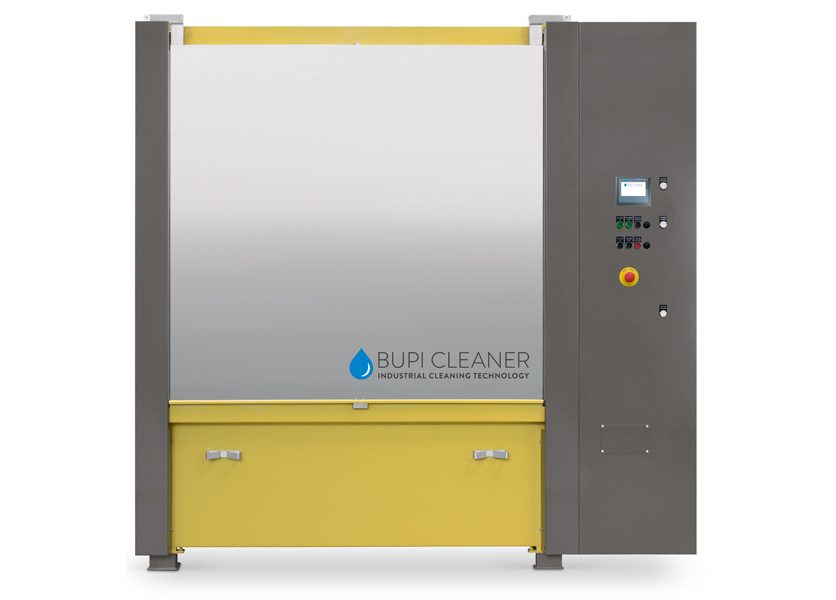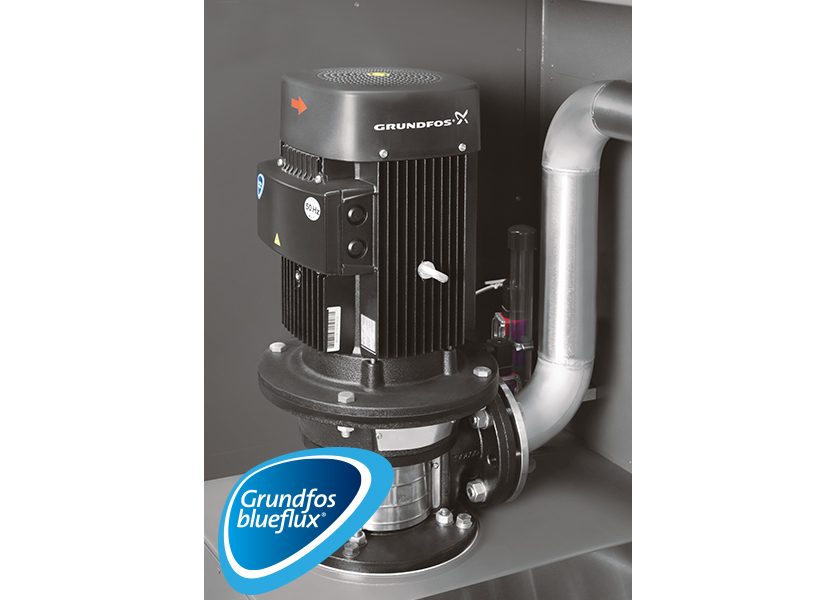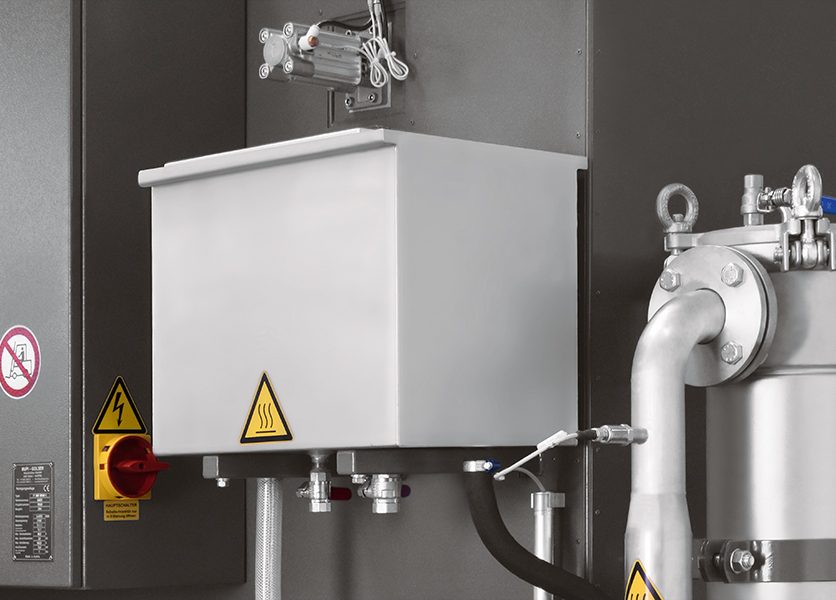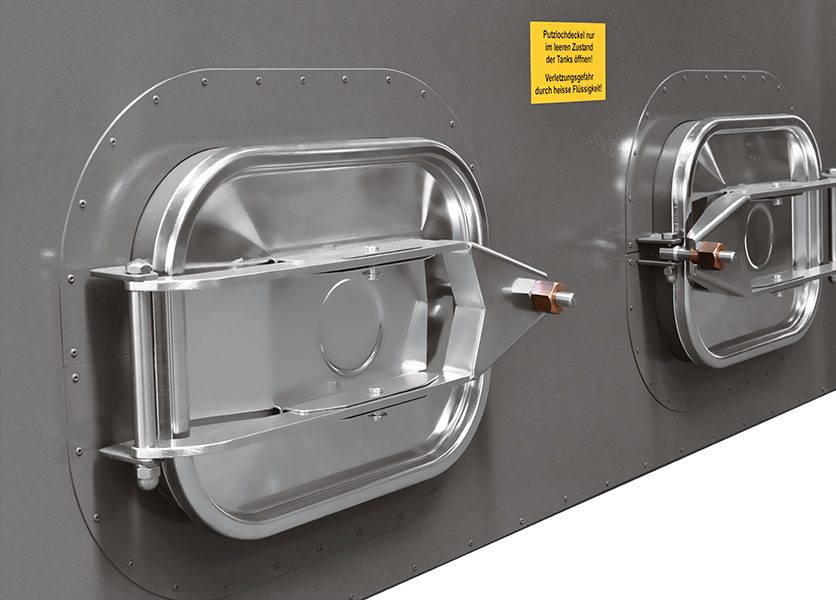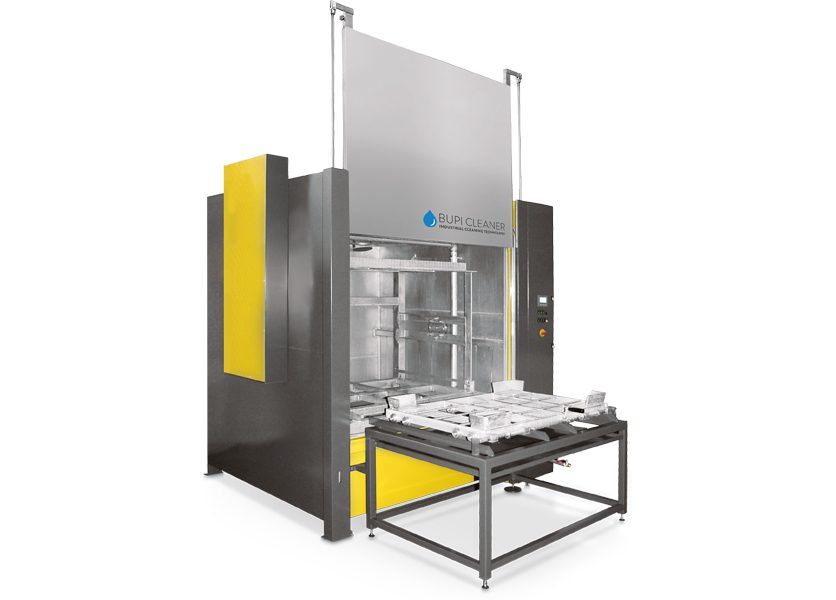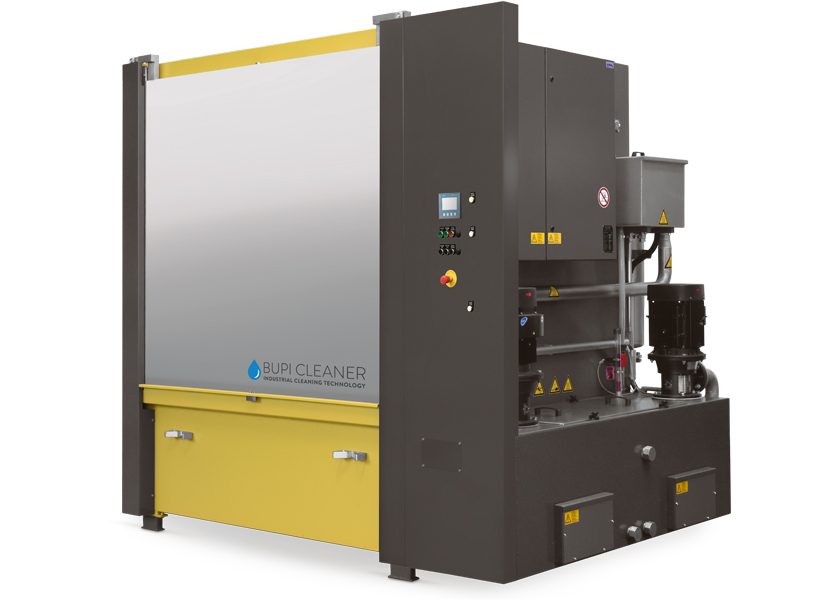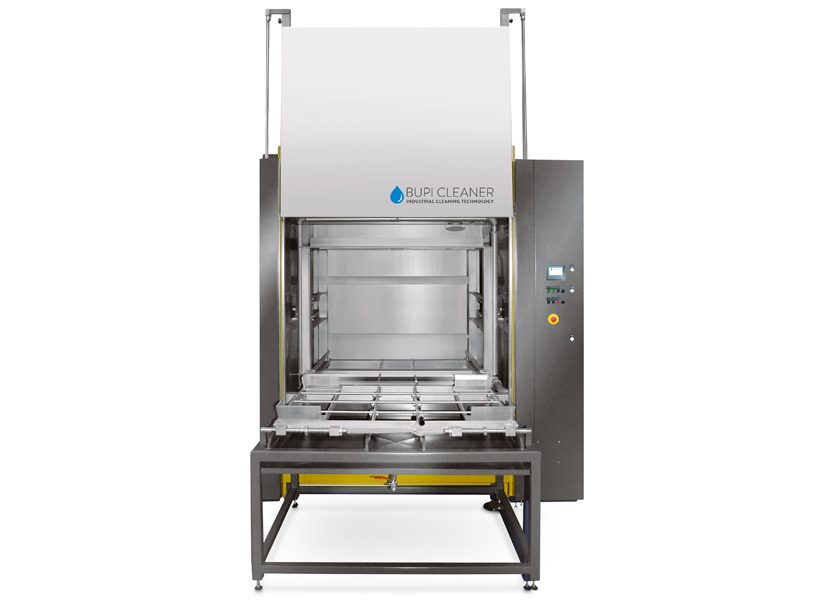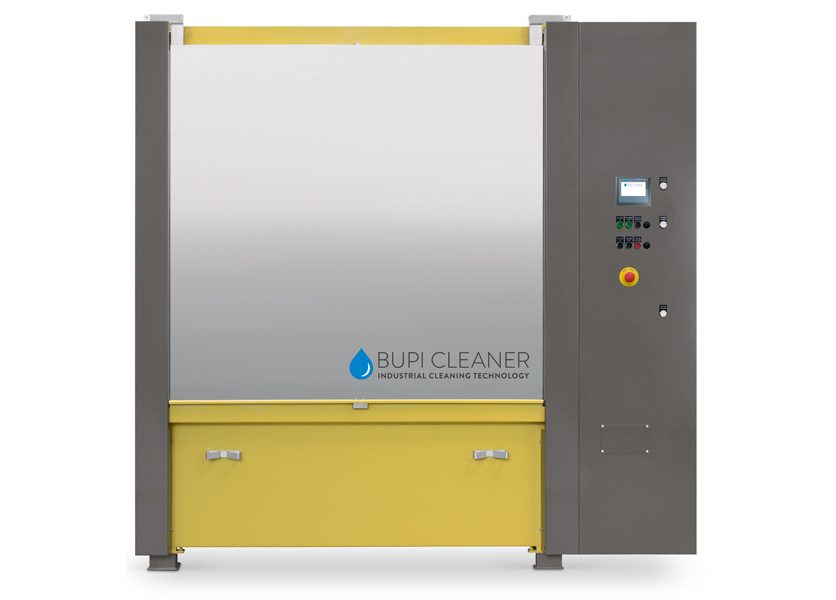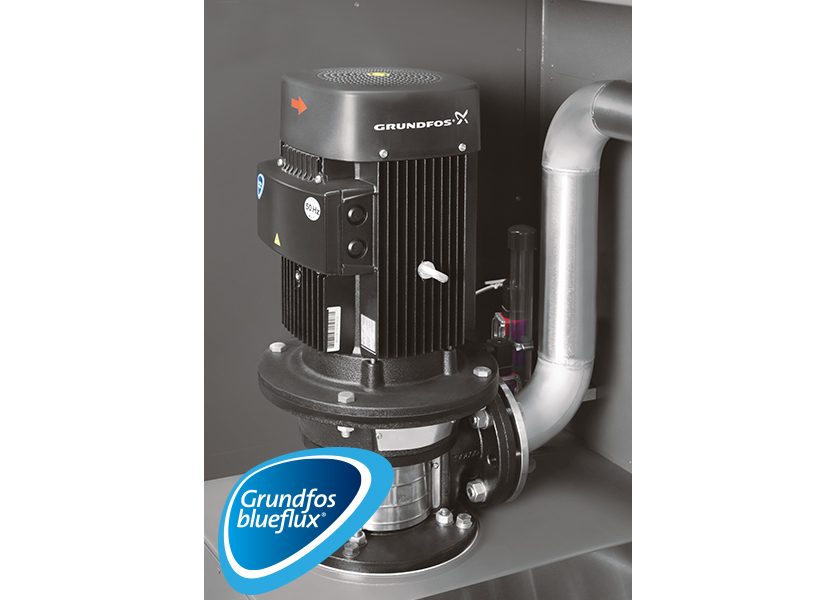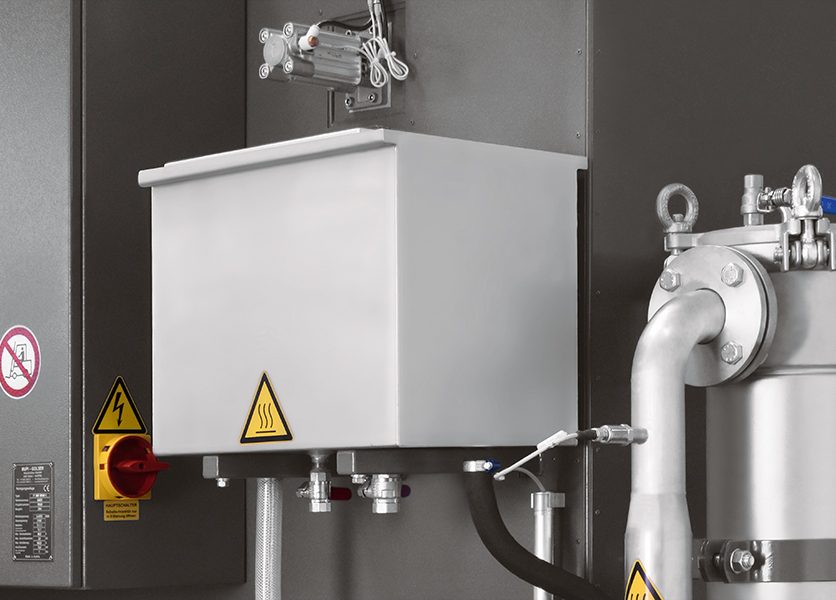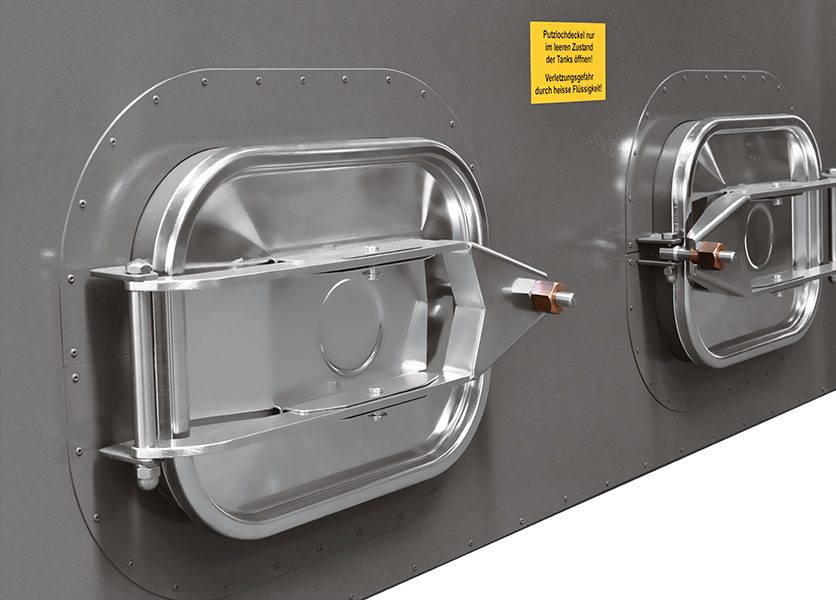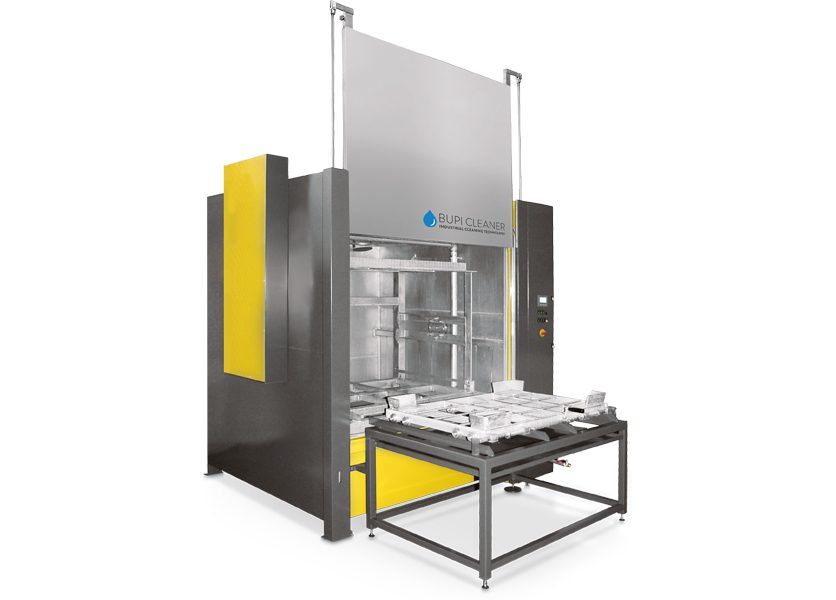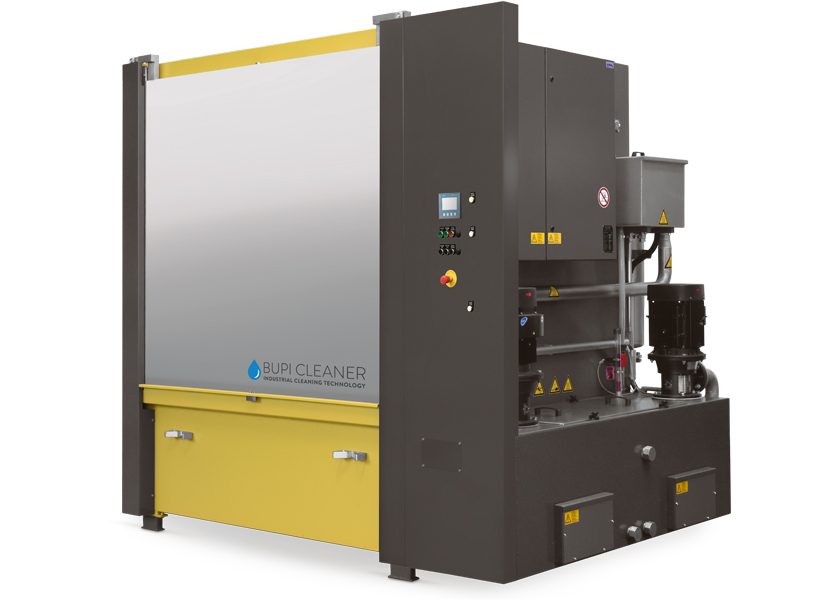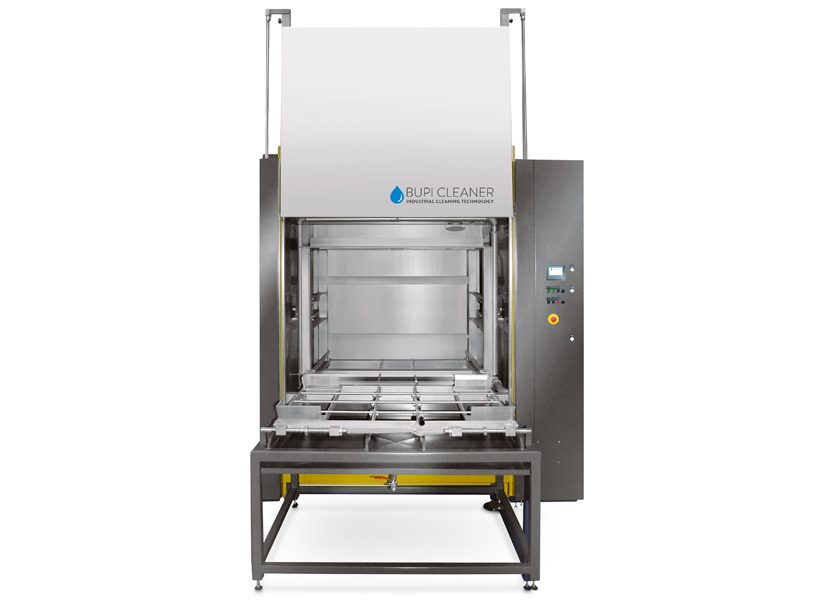 BUPI CLEANER® POWERTEC RSS PRO
2-bath unit with lift door
Cleaning system for bulk material and special parts
The BUPI CLEANER® POWERTEC RSS cleaning system series is characterised by its space-saving, compact design and simple operation. The large parts to be cleaned are inserted into the cleaning system manually or automatically.
The pallet cages or Euro pallets rotate horizontally in the system during the cleaning process. They are cleaned and rinsed from three sides under high pressure and with a large volume flow of hot cleaning medium.
The RSS series is equipped as standard with steam vapour extraction, level control, fine filter and basket interlock as well as water treatment.
For loading and unloading additional mesh pallets or Euro pallets during the cleaning process in parallel with the main time, the system can be loaded and unloaded with several feeder trolleys. This almost doubles the capacity of the system.
Facts
1- or 2-bath cleaning system on an aqueous basis for cleaning bulk goods and special parts.
Cleaning of small crates up to Euro pallets or mesh pallets
Space-saving
Environmentally friendly
Robust construction
reliable and durable
low procurement and operating costs
highly efficient, powerful Grundfos IE3/IE4 pumps
electrical and control technology from Siemens
all components in contact with the medium are made of stainless steel
Return filtration
Equipment features
2-bath cleaning system
Highly efficient, powerful Grundfos pumps IE3/IE4/IE5
Siemens S7-1200 control system and KTP400 colour display with membrane keypad
all components in contact with the medium are made of stainless steel
Return filtration
manual basket lock