CLEANING SYSTEM INCREASES PROCESS RELIABILITY
As a leading manufacturer, Fill Maschinenbau develops and produces special machines for the automotive, aircraft, ski and timber industries. From the smallest angle to the often huge base frame, the Austrian company manufactures most metal parts in-house. Before painting, they are cleaned of chips and coolant/lubricant, since the turn of the year 2016/17 in a BUPI CLEANER®-POWERTEC PRO 7HP from the Salzburg-based manufacturer BUPI Golser. With the ability to automatically clean much larger and heavier parts, a significantly higher throughput and much lower use of cleaning agents, the system helps to secure the machine manufacturer's excellent position on the global market and its strong growth.
"Making our customers the best in their industry is one of our strategic goals," explained Andreas Fill, Managing Director of Fill Gesellschaft m.b.H. in Gurten, on the occasion of the special machine manufacturer's 50th anniversary. Since its foundation in 1966, the two-man operation has developed into a leading global industrial company. "Because we are doing very well worldwide with customers in the automotive, aviation, energy and sporting goods industries, as well as in the wood and construction industries, the family business has grown to more than 700 employees," added Managing Director Wolfgang Rathner.
Leading in mechanical and plant engineering
The automotive industry produces 20 million cylinder heads (out of 80 million worldwide) and 300 million chassis parts on fill lines every year. In 80 per cent of all passenger cars on the road in Europe, there are parts that have been produced on Fill systems. Aircraft components for well-known manufacturers are also produced on Fill production machines, machined and tested on ultrasonic systems made of belts. Another example of the innovative strength of the Upper Austrian mechanical engineering experts is the five million or so skis and snowboards that are produced worldwide on Fill systems every year. Production systems from the Innviertel are also used in the timber industry: 75 million cubic metres of wood are cut on Fill bandsaws every year, and 40 million square metres of boards are repaired on Fill repair systems.
The vertical range of manufacture is large. "We are able to manufacture all the mechanical engineering parts required for our systems ourselves," says Günter Redhammer, Parts Production Team Leader at Fill. "We owe our strength as a special machine manufacturer – being fast and innovative – not least to this extensive independence from external suppliers." The spectrum of parts produced in two-shift operation is extremely diverse in shape and size, ranging from a simple 30 x 30 mm angle to a 3 x 10 m machine base frame.
Varnish only holds on clean parts
Very many parts are painted before further processing. Before they enter the paint booth, they have to be freed from chips and coolants/lubricants, i.e. cleaned and degreased. For this purpose, Fill also used a spray cleaning system on an aqueous basis in the past. "However, it was a single-bath system without rinsing, so we often had to rinse and blow off the parts by hand after the wash cycle," reports Günter Redhammer. "In addition, the size and weight of the parts to be cleaned were limited. Larger parts had to be cleaned manually, an extremely unpopular activity." The system was equipped with a 1.5 x 1.5 m basket, and the loading weight was limited to 750 kg.
Older cleaning plant needs successor
As part of a new paint shop, a washing cabin was installed in 2012 in which the large parts are now cleaned with high-pressure automation support. The existing cleaning system for the smaller parts was also to be replaced, not least because it was becoming increasingly difficult to procure spare parts for the aged foreign model. "Because of our huge variety of parts, it was clear that the new system would also have to use the spray cleaning method with an aqueous solution," says Günter Redhammer. "But it was also clear that it had to be suitable for much larger parts than its predecessor model." Moreover, in a company that treats its employees with respect, loading and unloading should be as easy as possible.
When Günter Redhammer started looking for a successor for the aging system, he set his sights on several suppliers. One of them was MAP PAMMINGER GMBH, a manufacturer-independent supplier of parts cleaning systems and accessories. His supervisor there had already advised him on the cleaning chemistry and recommended a two-bath cleaning system from the Salzburg manufacturer BUPI Golser Maschinenbau GmbH. "The BUPI CLEANER® POWERTEC PRO is a classic single-chamber cleaning system in a two-bath design with a cleaning and rinsing cycle," explains Gerald Leeb, customer consultant at MAP PAMMINGER. "With this all-rounder among the cleaning systems, the parts rotate in the system during the cleaning process, while they are cleaned from three sides under high pressure and high volume flow and then rinsed with pure water and dried."
Size in standard
The BUPI CLEANER® POWERTEC PRO is offered in various standard sizes. Size 7 installed at Fill has a useful dimension of 1,700 x 1,700 x 1,000 mm and is suitable for 1,500 kg parts weight. "Although it is not a customised special version, but a standard system, we can clean considerably more and larger, but above all twice as heavy parts as before, so that a lot of unpleasant manual work is eliminated," Günter Redhammer is pleased to say. "On the other hand, due to its particularly space-saving and compact design, the POWERTEC PRO requires only a very small footprint."
Besides the technical evaluation, the well-known consulting quality of MAP PAMMINGER and the fact that BUPI Golser is an Austrian premium manufacturer had a significant influence on the decision. This means that quick and competent support can be expected in case of problems.
Handling stem improves efficiency
The cleaning system was installed without any deviations from the standard, but with some extras adapted to the specific needs of fill parts production. A vapour extraction system, for example, prevents vapours from escaping and ensures a good atmosphere in the hall. A fine filter removes even the smallest impurities from the fluid circuit, thus ensuring a long service life for the particularly efficient Grundfos pumps.
BUPI Golser customised the charging table installed in front of the system for parts handling. The basket with the components to be cleaned is pushed into the cleaning system via a trolley. Fill works with two baskets. Platforms to the left and right of the roller conveyor allow Fill employees to load and unload one basket while the other is in the system. "The full-time parallel loading alone gives the line a significantly increased productivity," confirms Günter Redhammer. "This relatively small and cost-effective additional investment is the key to getting by with just one line despite our continued strong growth."
Great result for process and environment
With the BUPI CLEANER® POWERTEC PRO, the cleaning and rinsing processes take place within one cycle in the system. "Rinsing or dry blowing in unpleasant manual work are a thing of the past with the new system," reports Günter Redhammer. "We achieve a much better, reliably consistent cleaning result with the cleaning chemistry also supplied by MAP PAMMINGER and were thus able to significantly increase process reliability in the subsequent painting process."
Despite the improved cleaning result, the BUPI CLEANER® POWERTEC PRO has a considerably longer bath service life. Whereas the previous system had to be shut down weekly in order to renew the cleaning bath, the bath is now only changed quarterly in the current system. This not only saves Fill downtime, the use of cleaning agents and disposal costs, it also reduces environmental pollution.
Günter Redhammer is also highly satisfied with the quality of support provided by MAP PAMMINGER and BUPI Golser. "Small teething problems were solved quickly, competently and sustainably," he reports. "The BUPI CLEANER® cleaning system works stably in two-shift operation. It is a worthwhile investment to secure our continued growth."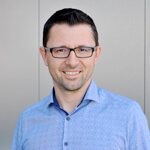 Günter Redhammer
Team Leader Parts Production, Fill Gesellschaft m.b.H.:
"The BUPI CLEANER® cleaning system works stably in two-shift operation, and with a bath life of three months. It is a worthwhile investment to secure our continued growth."
The family-owned company Fill Gesellschaft m.b.H., based in Gurten, Austria, develops and produces machines and systems for a wide range of industrial sectors in the fields of metal, plastics and wood for the automotive, aviation, wind power, sports and construction industries. The company is the world market and innovation leader in aluminium decoring technology, foundry technology, wood band saw technology and ski and snowboard production machines. Founded in 1966, the company employs more than 715 people and achieved an operating performance of 145 million euros in 2016.