PURE PRECISION
Sustainable, ergonomic cleaning of deep boreholes that are difficult to access!
As the heart of customised hydraulic solutions, POWER-HYDRAULIK manufactures control blocks weighing up to 1,000 kg made of aluminium, cast iron and steel, with hydraulic channels running through them in all directions. Residual moisture, particles and machining residues must be removed to ensure that the requirements for precision and operational safety are met. This has been done by a BUPI CLEANER® POWERTEC PRO since autumn 2015. The two-bath cleaning system with integrated high-pressure cleaning module and vacuum dryer produces a perfect cleaning result with far less than 500 µm residual dirt and stain-free parts. Equipped with a parts handling system, it also improves ergonomics. Its high energy efficiency and integrated RTG bath care systems protect the environment through the long usability of the baths and keep the cleaning result reproducibly stable.
Hydraulics are used wherever large forces need to be applied quickly and precisely, steplessly and from a standstill. Its applications include presses and injection moulding machines for industrial production as well as transmissions and braking systems for buses, trucks and rail vehicles. In self-propelled machines as well as in attachments or towed machines for agriculture and construction, hydraulic systems take care of all movements. In excavators, for example, from lifting and lowering as well as opening and closing the grabs to turning the excavator on the undercarriage to driving itself.
The heart of hydraulic control systems
As a leading system supplier, POWER-HYDRAULIK GmbH delivers customised hydraulic systems fully equipped with valves and electronics to industrial customers in the fields of machine tools, construction, environmental, municipal and agricultural technology. In addition, the medium-sized company in Sulz am Neckar also sees itself as a supplier for well-known hydraulic system manufacturers, for whom it also manufactures unequipped hydraulic blocks.
Depending on the task at hand, these aluminium, cast iron or steel blocks, weighing up to 1,000 kg, can be as small as a matchbox or as long as 1 metre and are criss-crossed with hydraulic channels in all directions like Swiss cheese. At POWER-HYDRAULIK, they are manufactured with the required high precision and efficiency around the clock on CNC machining centres with a high degree of automation. This ensures the highest productivity and optimum costs even with the smallest batch sizes.
"The success of the product depends very much on the planning, because the bores can only be placed in the right order so that they fit together at the end and the block functions perfectly," knows Production Manager Hartmut Strobel. "Equally important is perfect parts cleaning both between the individual set-ups in machining and before surface treatment and assembly, because any form of dirt is detrimental to the subsequent functioning of the hydraulics."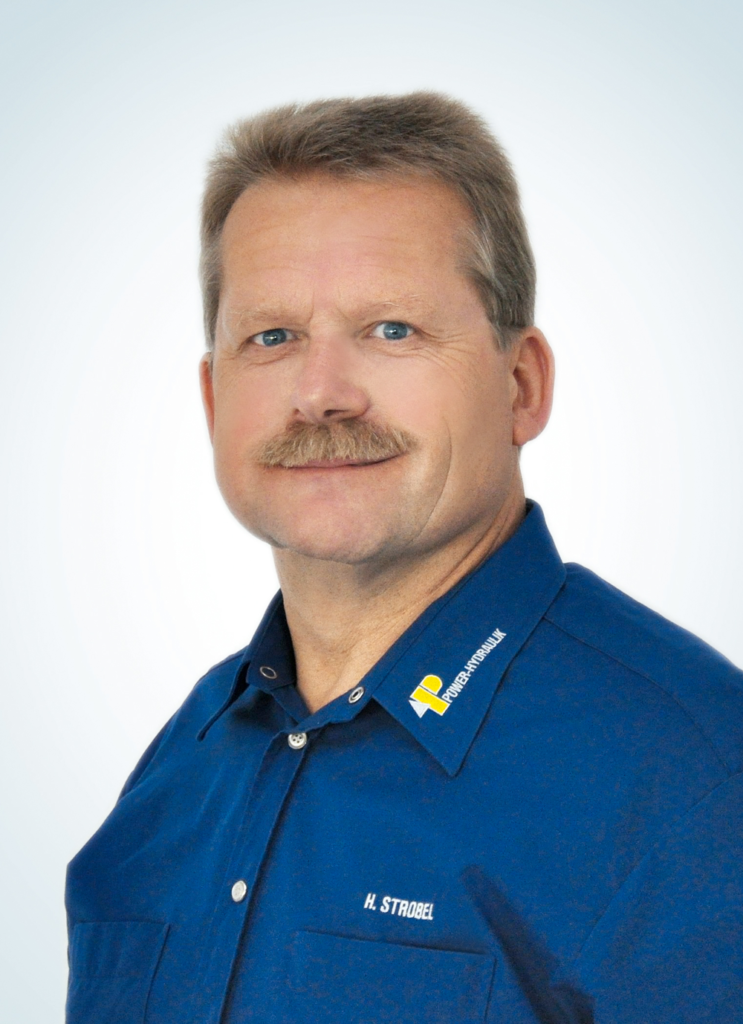 Hartmut Strobel
Production Manager POWER-HYDRAULIK GmbH:
"The cycle times for the cleaning process have been reduced by about a third. In addition, the process has been standardised, large and small parts are treated the same – and completely in the closed cleaning chamber."
Increasing purity requirements
POWER-HYDRAULIK had already been using a water-based spray cleaning system for many years to remove impurities in the hydraulic channels. "With this, we achieved a quite passable cleanliness," explains Hartmut Strobel. "However, due to the use of tap water, limescale spots formed and the cleaning result decreased rapidly as the cleaning bath became more contaminated, so we were forced to replace it every 6 – 8 weeks and dispose of it at great expense."
In addition, cleanliness requirements continue to increase. With the aim of reducing the residual dirt value, POWER-HYDRAULIK set out in mid-2014 to find a new, better solution. "At the same time as the cleaning result, the processes around parts cleaning were to be improved in order to create a sustainable solution for the next decades," says Jan Roth, who prepared the redesign of the cleaning facilities at POWER-HYDRAULIK in the form of a bachelor thesis. "In addition to the deep, differently aligned and thus often difficult to access boreholes, the large variety of different hydraulic blocks is a determining criterion."
Even during the initial internet research to pre-select possible methodological approaches and equipment manufacturers, cleaning systems with vertically rotating baskets for the cleaning material were ruled out. The hydraulic blocks would have had to be attached individually to the baskets, and this would have been difficult to manage economically in view of the large quantities but small batch sizes.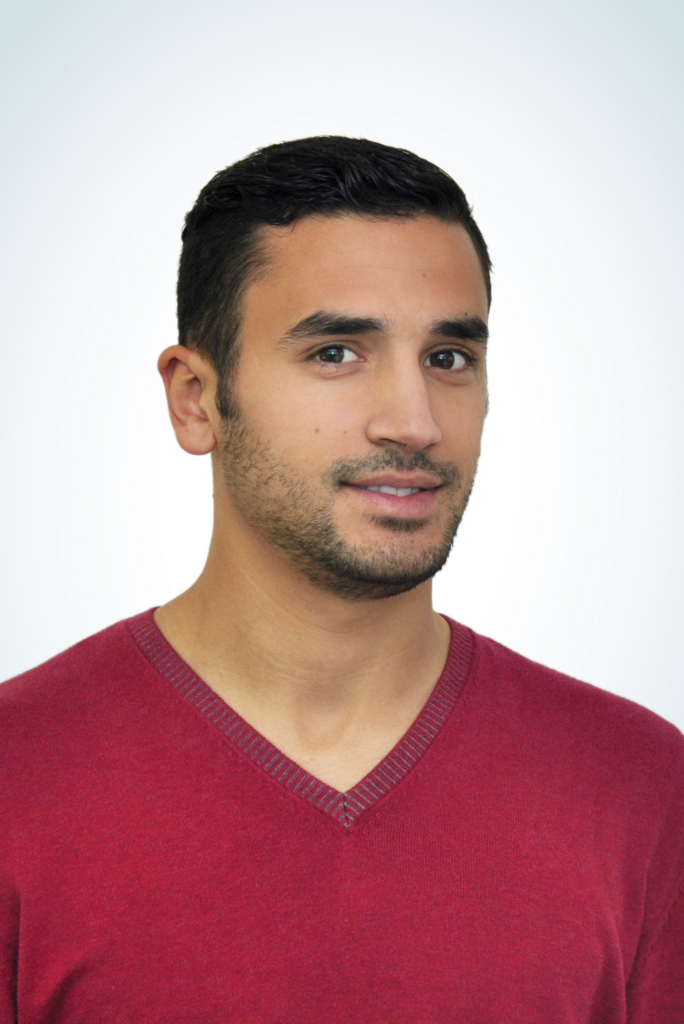 Jan Roth
Production Planning, POWER-HYDRAULIK GmbH:
"The fact that we carry out the first bath change after 6 months instead of every 6 – 8 weeks, despite the significantly increased throughput, is an advantage for operation and eco-balance that only BUPI-CLEANER® plants with the RTG bath maintenance system can offer."
Standard solution with special equipment
During his research – POWER-HYDRAULIK initially planned to purchase a standard system – Jan Roth also came across the cleaning systems of the Austrian premium manufacturer BUPI Golser Maschinenbau GmbH and its sales partner for southwest Germany, RTG cleantec GmbH. The latter is not a pure trading company. Building on the decades of experience of its managing partner Oliver Grätz in industrial parts cleaning, it offers comprehensive system consulting as well as its own special systems and bath care systems.
This led to the choice of a two-bath system BUPI CLEANER® POWERTEC PRO with separate detergent and rinse water circuits. This allows the often different requirements for intermediate and final cleaning to be covered as needed and with optimised use of energy and cleaning media. The experts from POWER-HYDRAULIK had actually planned to purchase a standard system, like the previous system in combination with a neighbouring vacuum dryer.
They were pleased to learn that the cleaning systems of the BUPI CLEANER® POWERTEC series are also available with deviating dimensions of the cleaning chamber and increased load capacity. "This enables the company to clean hydraulic blocks of all sizes that can be produced in-house with a uniform process while keeping the installation depth unchanged," says Jan Roth. "In contrast to the high-pressure cold cleaning previously used for very large parts, this also makes them suitable for vacuum drying."
In order to be able to carry out individual cleaning of hard-to-reach bores in very large hydraulic blocks with warm cleaning medium, Oliver Grätz recommended equipping the BUPI CLEANER® POWERTEC with a high-pressure module for up to 250 bar spray pressure. This is integrated as further additional equipment – together with openings with intervention gloves, a viewing window and LED cleaning chamber lighting as well as a compressed air gun. "Initially, we were sceptical because we had had bad experiences with hot water high-pressure cleaning," Jan Roth recalls. "However, BUPI Golser was able to provide proof that our requirements were at least met with the equipment offered."
Durable and sustainable
"We were impressed by the apparent robustness and durability of the BUPI CLEANER® cleaning systems. After all, more than 14,000 plants are in operation, many of them for several decades, and none of the users surveyed is considering a replacement investment any time soon," says Hartmut Strobel. "The deciding factor for our decision, however, was the sustainability of the plant operation that the Austrian plants allow when equipped with the RTG bath maintenance system while increasing technical cleanliness."
Integrated into the media return, these systems permanently separate cleaning solution or rinsing liquid from oil and particulate contamination and, if necessary, add builder and cleaning-active surfactants to the required level. Thanks to this automated particle and dirt discharge and the special cascading, the cleaning or rinsing bath retains an almost constant quality. On the one hand, this considerably reduces the residual dirt on the workpieces. On the other hand, the bath change interval is extended to half a year to a year. This protects the environment and avoids plant downtimes due to this maintenance activity as well as disposal costs.
Further contributions to a favourable environmental and energy balance are made by the standard equipment of all BUPI CLEANER® cleaning systems with a SIEMENS control system with automatic standby and with powerful Grundfos pumps of the highest energy efficiency class IE3. "At least as important in this context is BUPI Golser's flexibility in equipping these systems with alternative methods of cleaning agent heating," notes Hartmut Strobel. "As an environmentally conscious company, we heat the liquid tanks with a gas condensing boiler integrated into the cleaning system. In addition, we use the waste heat from our air compressors via stainless steel tube bundle heat exchangers to heat the detergent and rinse water tanks."
Jointly developed spray deflectors
Flushing the bores with 1000 l of cleaning medium and 700 l of flushing liquid per minute must also function reliably with horizontal bores in the hydraulic blocks, even though the parts are lying on the basket at a close distance and without a specific orientation and are not moved during cleaning. To ensure that this requirement is met, RTG cleantec and BUPI Golser developed plate-shaped deflectors. These create a fine but high-energy spray jet that flushes the bores. "Since other customers also have similar requirements, the spray jet deflectors were not realised as a customised special solution," emphasises Gerhard Bernauer, Marketing Manager at BUPI Golser. "They will complement the extensive BUPI CLEANER® range of accessories as a standard product."
Ergonomisation with logistics concept
The new cleaning system should also be better integrated into the parts flow than the previous one. "We had to pick up the individual parts around the cleaning and drying process too often," Jan Roth states the reasons for this. "With the solution chosen and implemented especially for us by BUPI Golser, we were able to significantly improve parts handling and ergonomics around the cleaning process." For this purpose, the cleaning system and vacuum dryer as well as two manual workstations were connected to a transport system. The grids loaded with components move on this system. These are transported to and from the machining centres on special trolleys.
Fully transparent for the perfect result
"The fact that we came across BUPI Golser turned out to be a real stroke of luck," says Hartmut Strobel. "We were involved in the creation of the plant in a fully transparent way at every stage, always found open ears and doors at the company headquarters in Hallein and were practically treated like a member of the family." This was very important to the production manager, who was keen to involve the employees now working on the plant from the earliest stages. "I was also impressed by the thoroughness with which BUPI Golser operated the project," he adds. "In order to be able to carry out a realistic trial run with the gas heaters we provided before delivery, the premium manufacturer had two gas lines laid at the plant."
The project was supervised by RTG cleantec throughout its entire duration. Its thorough preparation yielded a thoroughly satisfactory result: "The cycle times for the cleaning process have been reduced by about a third. In addition, the process has been standardised; large and small parts are now treated in the same way, and all in the closed cleaning chamber," Hartmut Strobel is pleased to report. "The fact that the machine operators can also do the intermediate cleaning after only minimal training enables a more flexible deployment of personnel." And Jan Roth adds: "The fact that we carry out the first bath change after 6 months instead of every 6 – 8 weeks, despite the significantly increased throughput, is an advantage for operation and eco-balance that only BUPI-CLEANER® systems with the RTG bath maintenance system can offer.